This Labor Day, there were (of course!) the usual "thank a union" shout outs…
36 Reasons to Thank a Union. #LaborDay#UnionStrong#WorkersStrikeBack America Needs Unions pic.twitter.com/UEOjQg3njW

— Justin McKinney (@capkronos) September 4, 2017
The POTUS tweeted something about American hands and the future…
We are building our future with American hands, American labor, American iron, aluminum and steel. Happy #LaborDay! pic.twitter.com/lyvtNfQ5IO

— Donald J. Trump (@realDonaldTrump) September 4, 2017
…and was later dragged when it was discovered that Melania's $2,255 dress was made in Italy.
Thank then the Italian union workers and Greek designers for Melania's dress !!

— Bill Tsap (@bill_tsapr) September 5, 2017
But amidst all the love for unions and American body parts, this year people were tweeting about the #FightFor15, as fast-food workers seeking a $15 minimum wage, staged rallies across the country.
RIGHT NOW: Chicago fast-food #WorkersStrikeBack as they kickoff #LaborDay in Chicago in their #FightFor15 and a #union! pic.twitter.com/5cuavBZdvQ

– SEIU Local 1 (@ SEIULocal 1) September 4, 2017
Of course, not everyone thinks raising the minimum wage to $15 an hour is a good idea. Some insist that this will inevitably lead to workers being replaced by machines…
This is what you're going to get with your stupid #FightFor15 campaign. Kiss your jobs GOODBYE!#WorkersStrikeBack#LaborDaypic.twitter.com/OHX1h02mzX

— Patrick Henry (@FightNowAmerica) September 4, 2017
Liberals want fast food workers to get $15 an hour. Good luck being replaced with these. Cause I will not pay more for FF #WorkersStrikeBackpic.twitter.com/foflpKjtXT

– America First (@wthisagigawatt) September 4, 2017
There's also that one mindfuck quote by Murray N. Rothbard that made the rounds about how, when you really think about it, increasing the minimum wage doesn't just lead to layoffs, it's the same thing as outlawing jobs!
#WorkersStrikeBack
If only the unlucky workers hurt by minimum wage laws could strike back, unfortunately they're struggling on $0/hr pic.twitter.com/cHSb0i6o4w

— The Anti-Statist (@anti_state1776) August 29, 2017
Mind. Fuck.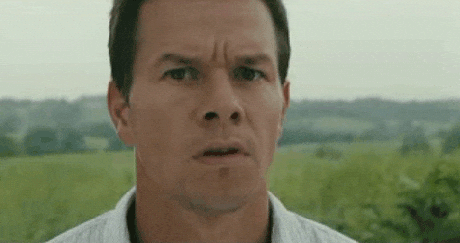 Others seemed to champion something that sounds an awful lot like class discrimination, by arguing that fast food workers aren't real workers and therefore shouldn't be entitled to fancy perks like a living wage.
Fast food jobs aren't careers. If you cared about education & working hard, you'd get a better job.#FightFor15 #LaborDay #WorkersStrikeBack https://t.co/AoeMOId5Q5

— Stephen (@G0USA) September 4, 2017
Lack of opportunities is not the problem. It's lack of preparation. Flipping burgers and being rude is not a career. #WorkersStrikeBack

— The Labeler 5000 (@TheLabeler5000) August 29, 2017
Speaking of entitlements, some pointed out that if we raised wages for the poorest and stopped letting the extremely wealthy wriggle out of paying taxes, we'd address our growing debt and a little problem known as income inequality.
You reduce wealth/income inequality and reduce the debt by raising the wage and closing 1% and corporate tax loopholes #FightFor15

— ♻️ Christopher Zullo (@ChrisJZullo) September 4, 2017
And speaking of income inequality, some pointed out that it's not such a little problem after all…
This stunning chart from @DLeonhardt captures rise of income inequality. In 1980, working class saw greatest income growth. Now? Nada. 4/ pic.twitter.com/a0ew5rPwki

— Mark Takano (@RepMarkTakano) September 4, 2017
Other people highlighted the minimum wage in other countries.
I wish America had abolished slavery. #LaborDay pic.twitter.com/VwsFPgRUWq

— Amir (@AmirAminiMD) September 4, 2017
But in the end, this simple, cut-through-the-bullshit tweet summed up the situation better that any meme or chart.
When working full time at minimum wage pays only $250 per week there are a problem with wages, not workers #LaborDay2017 #FightFor15

– ♻️Christopher Zullo (@ChrisJZullo) September 4, 2017
On behalf of "not real workers" everywhere…slow. clap.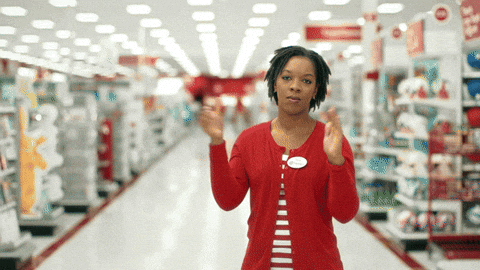 Cover photo via @fightfor15